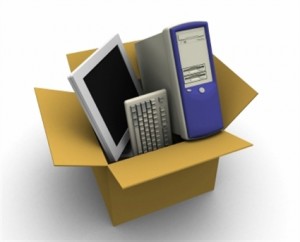 Move Efficiently: Leave it To the Professionals
Moving an office location can be a nightmare that could seriously interrupt your business operations. To be able to move smoothly requires a little extra help. Whether a small, or large business, there is a lot that can go wrong during relocation. Finding the right kind of experienced help is essential in having a successful moving process with as little down time as possible.
Smooth Transition
The greatest challenge when moving an office location is keeping the business running during this period. A move could mean normal business operations might be shut down for a day or more depending on the logistics of the move.
Fabco offers a professional office moving service capable of keeping business disruption to a minimum. With our experience we are able to facilitate a move in phases, where the most important business applications will continue to run as the new location is being set up. It is also possible for the business to run partially in the new location as the whole office waits to be moved. This keeps disruption at its minimum, and ensures that the business continue to operate at the same capacity despite the moving process.
Experience & Trust
Fabco logistic professionals specialize in the relocation of computer networks, telephone systems, audio/visual systems, and cabling of new office spaces. We manage the relocation of your computer equipment and telecommunication circuits to ensure a smooth transition of your network to your new location.
With a professional technical moving company like Fabco, office relocation can be done efficiently, leaving the company management and employees to continue operations with very little difficulty or stress; and have normal business options restored back to working order in no time.
Free Proposals & Consultation
Dedicated Project Management
Fully Insured for Services, Liability &  High Value IT Cargo
IT Project Moving Management
Data Center Moving, Relocation
Computer Equipment Moving
Server Rack / Cabinet Moving
Server Moving
PC Relocation
De-installation – Re-installation
OEM Type  Packaging
Secure Custom Transport Logistics
Business Relocation
Phone system moves
We can move your existing phone system, or replace it with a brand new system. Our systems have features that you may need but not have at this point in time. Including Voicemail and Auto Attendant. Our staff provides Telco cabling, punch down blocks, T1 configurations and more. Your company can have its phone system up and running by the time you are ready to start taking phone calls at your new facility.
Data equipment (server, computers, printers, etc.)
Data equipment (server, computers, printers, etc.) When your business is moving from one location to another, you can be rest-assured that your equipment will be relocated to your new building with absolute care. Everything will be up and running in accordance with your cut-over time frame.
Video surveillance
Having your video equipment in operation when your business is ready for business on its first day in the new location is just as important as having your phone system up. With that in mind, you can start day one knowing that with your security system in place and operational, the three major components of your business have been taken care of. We will meet with you at the new site and help you determine where to place the cameras for optimal security recording. Most video moves must have to be cabled. That of course is part of the job. Our staff will run the new cable (usually RG-59 with power) connect the power distribution box and test your system completely