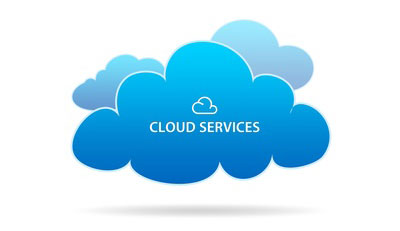 Grow your business in the cloud
Cloud Servers are a virtual server solution built on highly redundant hardware, providing you with an easy solution to grow and protect your business by using server provisioning in the Cloud.  You get full access to the operating system allowing you maximum flexibility to host your application or website.
With your choice of operating system, processor, storage and bandwidth, you get a reliable, secure solution that fits your individual business needs. Our cloud servers are housed in a redundant, highly resilient data center environment to ensure maximum uptime and enterprise level cloud computing that is scaled to grow as your business does.
Lower Total Cost of Ownership. Pay as you go and grow.  Add new server capacity without capital investment as an operational expense at a predictable monthly cost.
Protection for Your Business.Provide business continuity for critical applications & data.
Easy Scalability, Flexibility & Agility. Run your applications the way you want whether it's a short term or for a longer application lifecycle.
Tell us about your application and let's get started building your colocation solutions today.
Benefits of Cloud Computing and What It Really Means
Cloud computing is a word that is liberally thrown around in the IT circles. Even for the not so techno savvy, cloud computing is very easy to understand. It simply means storing information remotely. Simply put, cloud computing allows for data to be stored over the Internet on remote servers without the need of a physical server. This is the way of the future for any kind of business, and it comes with some great benefits. It is incredibly important for businesses to switch to cloud computing for business success.
There are many benefits of cloud computing that cannot be ignored. These ensure that the business succeeds in the long term and the benefits are felt in different areas of business. Below are some of these advantages.
Cheap Capital Investment Required
This is the most attractive benefit of cloud computing, and is the reason as to why many businesses are looking to this new kind of computing. Costs for integrating various application and services as well as maintenances are all alleviated through cloud computing. There are integrated packages available that effectively reduce costs. This is a great benefit, especially for small businesses that are pressed for resources.
Flexible Pricing
This is yet another big benefit of cloud computing. With cloud computing, you only pay for what you use. There are customized packages that are also available that allow business owners to have a range of services in one all-inclusive packages. This reduces costs a great deal, and with many different packages to choose from, the cost varies.
Speedy Resource Deployment and Acquisition
Since all the necessary applications and software are stored in a central location, it is much easier to upgrade systems and install new software. Installing software manually increases downtime, which can be damaging to the business. On the other hand, Cloud computing removes this problem, and allows upgrades and installations to be done quickly and remotely.
Scalability is Infinite
With cloud computing, there are no limits for what you can and cannot use. Physical servers come with their own set of limitations. This is not the case for cloud computing. Storage and other essential services can easily be increased as the business grows. This flexibility means that the service will fit the scale of the business at any one time.
In addition to all these benefits, the operational costs are negligible. Maintenance and handling is cheap. You can only enjoy these benefits and more by choosing the right cloud computing company. There are many of these out there, but only very few are able to cater effectively for all your cloud computing needs.